SATURDAY, MARCH 14 @ 4:30-6:30
SIGN UP: $55
This workshop is the musical improv equivalent of a Super Mario mushroom. We'll focus on improved scene-song connection, techniques for creating powerful characters, and character wants that make songs that write themselves. By the end of the workshop, you will take your skills to the next level and blow your own mind! But you will still be the same size as you were.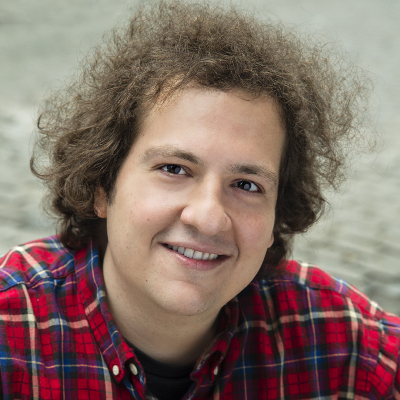 Instructor: Jon Bander performs every Friday night with Premiere: The Improvised Musical. He also teaches Character 101 at the UCB Theatre and is a former member of UCB team Characters Welcome. Otherwise, he does character bits and standup at various NYC theaters, bars and basements.
Jon was selected to perform in the New Faces: Characters showcase at the 2015 Just For Laughs festival in Montreal. He has also worked for The Second City Theatricals aboard the Norwegian Dawn cruise ship. Jon has also performed and taught workshops at festivals and cities across the country. He's been fortunate to study with improv luminaries like TJ Jagodowski, David Pasquesi, Armando Diaz, Mick Napier and Susan Messing to name a few.
Outside of improv, Jon has appeared in bit parts in the Netflix shows Master Of None, Unbreakable Kimmy Schmidt and The Characters. He has performed off-off Broadway in PharmaBro: An American Douchical, 8 Million Protagonists, POPE! An Epic Musical and NY Fringe Festival hit musical Nightfall On Miranga Island.
Most people just call him Bander. Feel free to do the same.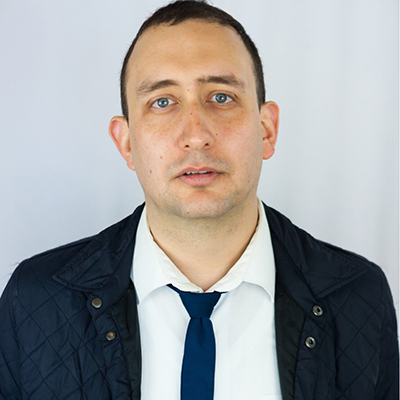 Dan Reitz is the musical director of the musical improv shows Baby Wants Candy, Your Love Our Musical, Vern, and Blank! the Musical. His credits include Off Book, North Coast, Premiere: The Improvised Musical and Musical Megawatt. He has taught musical improv comedy around the world including at Princeton University, The New York Film Academy, Sarah Lawrence College and the Edinburgh Festival Fringe.
---
SATURDAY, MARCH 14 @ 11am-1:00pm
SOLD OUT!!!
Are you finding your narrative work stale, like you are telling the same kinds of stories over and over? Discover the emotional power and comedic surprise in getting what you want early on, and figuring out how to go from there. Through group exercises and scene work, develop techniques to help tell new stories!
Instructor Miles Lindahl: An improviser and frequent accompanist for musical improv teams in New York City, Miles Lindahl started playing guitar to impress a girl in 7th grade. When that failed, he picked up piano, bass, and — much to the disappointment of his mother — drums.
Over the past few years, he has spent nearly every Tuesday behind a drum kit at Musical Megawatt next to Musical Director Frank Spitznagel, who helped him hone his improvisational piano playing. Miles has since provided accompaniment for PopUp Musicals, Baby Wants Candy, Running Late with Scott Rogowsky, and various Magnet, PIT, and indie teams. He's also a member of Musical Megawatt House Team "Pyros" at the Magnet Theater, where he met his wife. His mom couldn't be happier.
Instructor Annie Moor: Annie is an illustrator, entrepreneur, and musical improviser–currently teaching Musical Improv Level 1! Improvising since 2008, Annie has been at the Magnet since 2012. She has performed with The Jezebelles, Aquarius, Midnight Heat, and long-running house team Wonderland. Currently, you can find her performing Friday nights with Premiere: The Improvised Musical. Elsewhere, you can find her drawing, selling temporary tattoos, and singing to her baby daughter. She loves her family, her cats, and great choreo!

---
SATURDAY, MARCH 14 @ 2 – 4:00pm
SOLD OUT!!!
THE MEANING BEHIND THE WORDS will empower participants to let the song do the emotional storytelling for them. This workshop will allow participants to focus less on "the lyrics" and more on strong initiations, emotional specificity, song structure, and metaphor to create impactful songs.
Instructor Kate Cohen has been improvising in Chicago since 2004 and performs regularly with ComedySportz Chicago, The Improvised Sondheim Project and Baby Wants Candy. Prior to teaching, Kate served as the Training Center's Adult Program Coordinator, performed sketch and improvisation with the Second City aboard Norwegian Cruise Lines and was an ensemble member of the Training Center's Educational Touring Company. Kate has performed with Laugh Out Loud Theater, ImprovAcadia in Bar Harbor, Maine, Infinite Sundaes, Twisty, and in the improvised musical One Night Only in New York. Kate earned her BA in Theatre from the University of Arizona and is currently finishing her MS in Learning & Organizational Change at Northwestern University. She is honored to have been a part of the Second City family since 2006.
Instructor: Stephanie McCullough, PsyD., has been a full time faculty of the Music Improv program of the Second City for over 14 years. She started her musical improv journey twenty years ago playing for the Harold team Baby Wants Candy and cutting her teeth on short form music games at ComedySportz. Stephanie has helped launch and produce many independent music improv ensembles in Chicago, her latest one being BOOKENDS: An Improvised Musical Between the Lines. Other ensemble credits include: Mansical, Improvised Sondheim, Do Wop Dreams, Hitchcock*tails, and many many more. Stephanie loves teaching this artform to all experience levels! Ask her about her curriculum dissecting HAMILTON in 3 hours. Love to Otto, always.